Enhancing wellbeing through clinical work
Davina enhances youth wellbeing through her clinical work.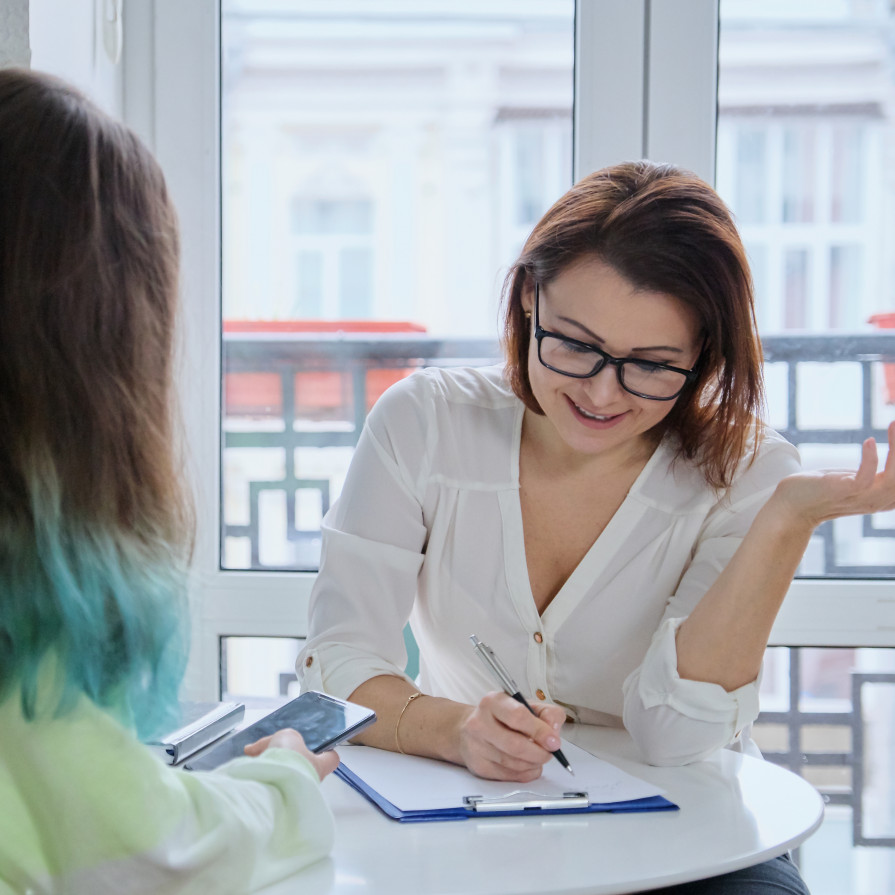 Davina, a Senior Nurse at Vibe, talks about the positive difference a Nurse can have in the life of a child or young person.
"When I first graduated as a Nurse, I worked at a hospital specialising in orthopaedics. For me, I always naturally migrated to working with young people when they came in, so it made sense to find somewhere to work that focused on improving the health and wellbeing of young people.
"I first found out about Vibe through a friend. Vibe weren't hiring at the time, but I decided to put in an application anyway and, low and behold, they gave me a job. I have been working at Vibe now for 16 years."
"I put in an application anyway and they gave me a job."
"Vibe's health service is made up of a team of nurses, doctors and counsellors who support young people with concerns they may have regarding their sexual, mental or general health. During my time at Vibe I have delivered health clinics, undertaken assessments at schools and alternate education centres and run community clinics in the Hutt Valley. "First and foremost, our experienced clinical team build rapport and trust with young people and look at the holistic picture of their health and wellbeing. Some young people we see have complex needs. We utilise Vibe's wraparound services and refer young people to our social services colleagues if they need any additional support.
"A big point of difference here at Vibe is that we go to the young people – we don't expect them to come to us. That means we are working in their space which helps break down some of the barriers for them in accessing our services. We can follow up with them because we know where they are, we're in their space, that definitely helps with offering a consistent service.
"Often the young people that I work with have a lot going on at home. One of the most important things that I can do when working with them is to have consistency and build rapport with them, which often comes down to not giving up on them, even when they may seem disengaged with me.
"One young person I worked with took 8 months to even say hello to me because they'd been let down by so many others before me, but by being consistent and working with them at their own pace we were able to build up to that first hello.
Once you have that trust your ability to work with them and support them with their health and wellbeing becomes much more personalised and focused on their unique needs. I always say that it takes what it takes. Every young person is different and I go into it knowing that every time I see a new young person I will be starting from scratch and building a relationship with them on their own terms."
"It takes what it takes."
"One of the most important things when working with young people is to be upfront and honest, they know if you're legit or not. They can tell within 30 seconds if you're there for them or if you have an agenda. Young people should be at the centre of everything you do. They are the driver in the seat, they get to choose how they want to engage, and you have to be able to respect that.
"Often for young people, especially those in alternative education, talking to nurses / professionals is not familiar or comfortable for them. This means that they are often unable to articulate themselves when in those situations when they need to be able to tell us what is going on with them. Showing them that you are a normal person and taking away stigmas is really important for any young person. Not only does it help in building their independence, but it normalises situations that can be quite uncomfortable and allows them to talk about topics that might be taboo such as sex, mental health and wellbeing or coming out." "Over the many, many years that I have worked as a Nurse, and then as a Senior Nurse at Vibe it has been the young people that have kept me here in my role. Every single one of them is unique, special and often undervalued."
"They are unique, special and often undervalued."
"Society is so judging of young people, but they have so so much to offer. It's been a real privilege for me to walk alongside some of those young people and to see their transformation.
"A moment that has stayed with me throughout my time at Vibe was when a young person said, 'Davina helped save my life'. If I hadn't built that relationship and been able to read the changes in her behaviour, she wouldn't still be with us today. That's the change that drives me to do my work, to help young people to change their lives and choose to live.
"With young people who are dealing with difficult lives I often say that even though we can't change it for you it doesn't have to define you and the pathway you take." Your life is yours to live so what path are you going to choose to take today."
"I wish all young people in the Hutt Valley could know about Vibe and the awesome work we do because it's truly amazing and we really can, and do, help young people to turn their lives around."
How to connect with Vibe
If you are a young person in the Hutt Valley, aged 10 – 24, you can access Vibe's services by calling 0800 CHAT 2 VIBE (0800 24 28 28) or emailing info@vibe.org.nz. Find out more at vibe.org.nz(external link).