Express your creativity
Kiran helps young people express their creativity.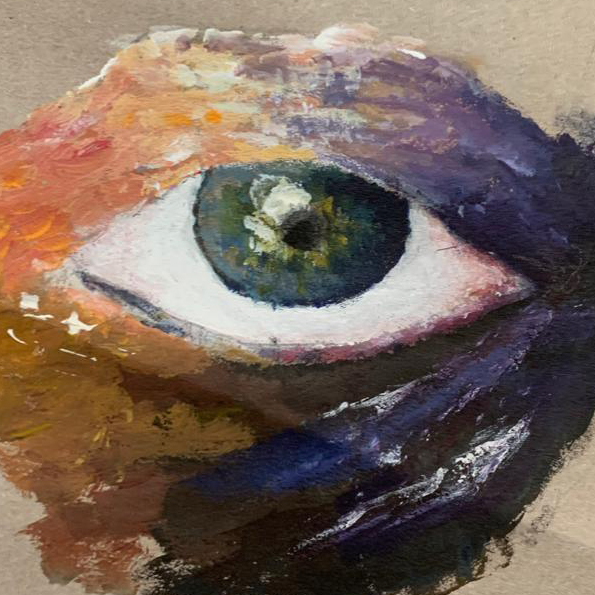 Kiran, a mentor at The Learning Connexion, talks about the importance of creativity in transforming the lives of young people.
Get to know The Learning Connexion
The Learning Connexion School of Creativity and Art is a New Zealand wide organisation that teaches art and creative processes through flexible study arrangements, with part-time, full-time distance courses as well as onsite classes. The Learning Connexion has a very non-traditional structure. Unlike 'regular' schools where there are certain boxes that need to be ticked The Learning Connexion likes to tap into what the artist can bring, their whakapapa, and their own history and interests. Their goal is to grow unique artists, rather than trying to make them one-size-fits-all.
Kiran has been a Restricted Programmes Mentor for the past 6 years where he works with students in corrections facilities. He does this role part-time while also working as a Marketing Team Leader.
Tapping into creativity on "the inside"
The Learning Connexion offers programmes for most corrections facilities throughout the country through a distance delivery programme. Managed the same way as other distance learning programmes, students post their work, and their mentors give them written and visual feedback, and connect with them through regular phone calls.
Kiran believes creativity can help people become better communicators.
"When people draw, their thoughts and feelings tend to surface, and their communication skills tend to improve."
Throughout his time at The Learning Connexion, Kiran says his empathy and understanding has deepened. "I understand a bigger picture of what's going on in the lives of these young people."
Kiran has always been drawn to working with people from marginalised communities. "I find it rewarding when I see people come from one situation and evolve to another." He draws on the energy of seeing these students achieve their goals. "Creativity offers students on the inside an opportunity to organise their thoughts and gain a real sense of achievement." At the end of term, students can choose to exhibit their work, which gives them a great sense of accomplishment at the end of their time with The Learning Connexion.
How The Learning Connexion works?
When students first start at The Learning Connexion as a distance learner they are buddied up with a mentor. They can communicate with their mentor however they like to, whether that is through email, in person, on the phone, or via social media tools.
Mentors check in with their students regularly, motivating them, and discussing techniques, ideas, art history and creative pathways. They also feedback on the students' work once it's submitted. They also provide students opportunities to learn essential industry skills, such as how to write funding proposals, how to collaborate with other artists, project management skills, and more. And it's not just students who have a lot to learn.
Mentors and staff alongside students take part in a short course called Creative Thinking for a Change. "It helps create a sense of the bigger picture, that we're all in this together,'" says Kiran. The course is about telling your story through writing, video, collage, or painting, and the focus is on how to tell your personal narrative. "This opens a lot of people up. It helps them find their 'creative family'".
How to connect with The Learning Connexion
The Learning Connexion always encourages visitors and tours. If you want to learn more about programmes at The Learning Connexion you can email them at admissions@tlc.ac.nz or phone 0800 278 769.