Understanding ADHD
Raewyn is teaching New Zealanders how to understand ADHD.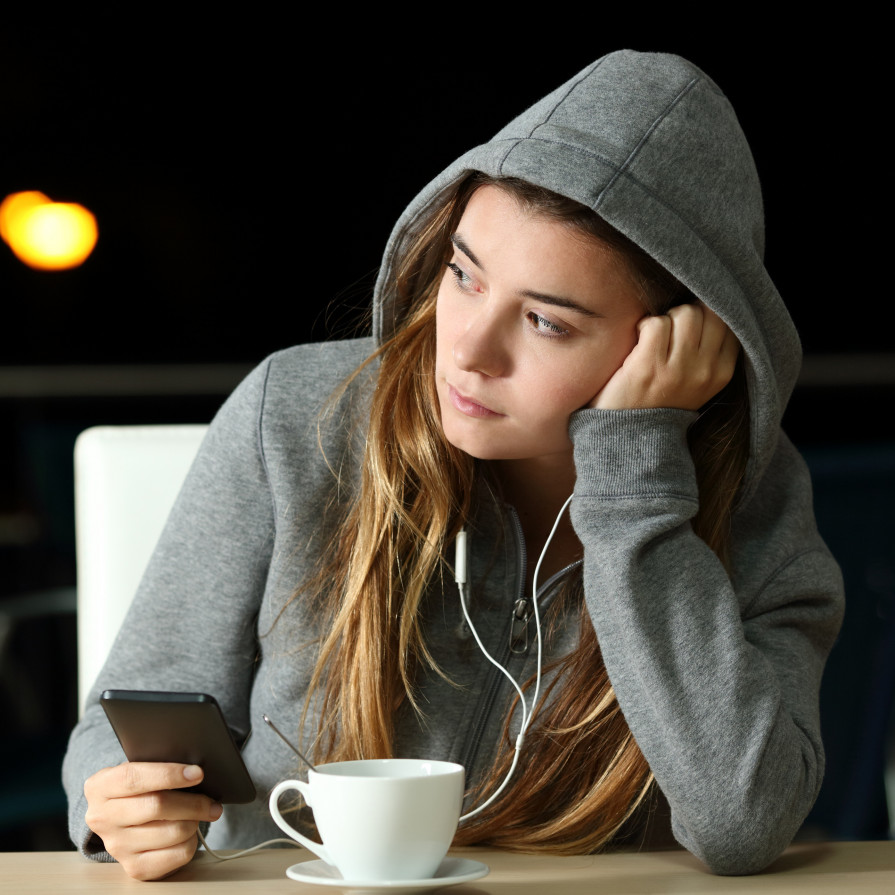 A day in the life of Raewyn
Raewyn is the National Coordinator at ADHD New Zealand. She helps people all around the country understand ADHD (Attention Deficit Disorder). It's a topic that is close to her heart as she has a child with ADHD.
Raewyn's role as National Coordinator at ADHD NZ is varied. She helps New Zealanders understand how to get assessed for ADHD, provides comprehensive information packs to families that have children with ADHD, and organises events like ADHD Minecraft and Lego events and the ADHD National Awareness day. Her organisation also offers parenting courses to help support parents with children who have been diagnosed with ADHD. Part of Raewyn's role is to make these parenting workshops available online as she's aware that the further south you go in New Zealand, the less support there is available.
"This can be very isolating for people."
She believes these courses are a great opportunity for parents all over New Zealand to connect and share their stories and struggles.
What it's like having a child with ADHD
Raewyn knows the struggles and joys of parenting a child with ADHD because she lives it every day of her life. Her son was diagnosed with ADHD when he was just four years old. This first-hand experience is one of the reasons why she's so passionate about creating a support network for parents. Despite the difficulties that come with raising a child with ADHD, Raewyn's positivity shines through. "It's not all doom and gloom." Luckily, she was able to get a fast diagnosis for her son, and she's grateful for it.
"Some kids go through the entire education system, not getting the support they need because they are yet to be diagnosed."
Breaking the stigma of ADHD
Kids with ADHD are often seen as "naughty kids" because they're reactionary, and you need to teach them everything, including social cues, that neuro-typical children tend to pick up naturally. ADHD can present as being slightly quirky, right through to finding it difficult to communicate and socialise with others and within society itself. When Raewyn's son was diagnosed, she took the diagnosis personally. Once she had the chance to stop and digest the news, she changed her way of thinking.
"It's not about me – it's about what we can do to help our children through this."
ADHD still has a lot of stigma around it, and a big part of her job is working to reverse it in New Zealand. Raewyn remembers her son's primary school years. She was often called into school due to her son's behaviour, which is why she became a teacher-aide at his school so she could be there to deal with any issues if they came up at school. This would lead here to her current job at ADHD NZ. She wants the world to know that people with ADHD are often loyal, incredibly honest (which is why they often get themselves in trouble at school!), and creative.
Raewyn faced a secondary stigma when she chose to medicate her son ADHD, but she says the medication helped a lot. The mahi doesn't stop there – in addition to his medication, her son has also had occupational therapy, counselling and much more to support him on his journey with ADHD.
Navigating a difficult health system
Raewyn emphasises how important it is for New Zealanders to know that children under the age of 18 can be diagnosed for free through the public health system. However, once a child reaches the age of 18, they can't be assessed or diagnosed through the public health system, so parents must pay to see a specialist. She chose to go private to get her son's assessment and diagnosis because it's faster. She's grateful she was able to afford this, and feels for families who cannot afford to do the same. In her ideal world, Raewyn would love to have a grant of money that would support people over the age of 18 get diagnoses.
She really enjoys helping people on their journey, because she knows from her own experience how frustrating and lonely it can be. This is why she chooses to empower the ADHD community to find the information to support them in every way she can.
"If I could go back in time to when my son was four and had just been diagnosed, I would tell myself it gets better and that it's not going to be like this forever. If you contact other families in the ADHD community, you'll see that you're not alone."
How to get support
ADHD NZ has access to a database of services that specialise in ADHD. If you're interested in contacting a specialist psychiatrist for you or someone you know, get in touch with Raewyn and she can help you find a specialist in your area.
ADHD NZ also has a health directory available online for people who want to find their own support without going through Raewyn.
If you're a parent and you are needing support, Raewyn recommends getting in touch with the following Facebook (private) groups:
ADHD NZ Parent Support Page (for Parents of Children with ADHD)
ADHD NZ Adult Support Page (for Adults with ADHD)
ADHD NZ Partners of ADHD Adults Support page (for Partners of Adults with ADHD)
Want to know more? You can contact Raewyn at info@adhd.org.nz or find out more at adhd.org.nz(external link).