VOYCE – Whakarongo Mai
VOYCE are an independent NGO that exists to amplify the voices of children in care and ensure that they are heard.
About
There are approximately 6000 tamariki and rangatahi in state care at any one time in Aotearoa New Zealand. Many experience instability, uncertainty, powerlessness and exclusion from decisions about their own lives. It is vital that tamariki and rangatahi in care experience belonging, make sense of their experiences and build a positive care identity so they can develop and take part in society.
Because a power imbalance is inherent in any care and protection and youth justice system, it is vital that there are effective independent mechanisms to provide advocacy and connection for tamariki and rangatahi in care. VOYCE – Whakarongo Mai provides these mechanisms for tamariki and rangatahi with care experience.
VOYCE – Whakarongo Mai exists to create a community which connects children and young people in care and promotes their individual and collective voice so that they can influence the care system to meet their needs and realise their aspirations.
Like a union for tamariki and rangatahi in care, VOYCE – Whakarongo Mai walks alongside tamariki and rangatahi to amplify their voices in relation to the things that are important to them. VOYCE – Whakarongo Mai also works with adults and organisations to ensure the rights of tamariki and rangatahi are upheld and that their voices are at the forefront of the entire system in which they interact.
Contact
VOYCE – Whakarongo Mai has offices in Kaikohe, Whangarei, Auckland, Hamilton, Tauranga, Hawkes Bay, Wellington and Christchurch; and has satellite staff available in Levin and Dunedin.
You can get in touch with VOYCE – Whakarongo Mai by calling 0800 4 VOYCE (0800 486 923) or sending them a message online(external link).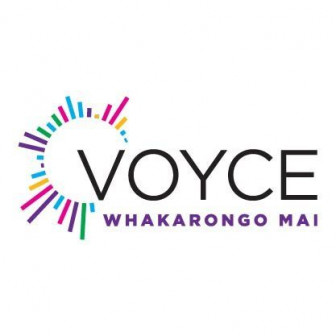 Support them by