Shakti Youth
Shakti Youth is part of Shakti Community Council. Step by step, they work towards empowering all migrant and refugee youth in Aotearoa / New Zealand to live lives with dignity, free from violence and fear, and to help create safer homes and communities.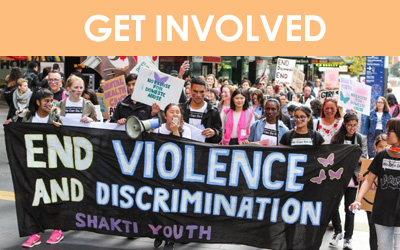 About
Shakti Youth has grown organically from Shakti Community Council, and aims to work towards building a future without violence and discrimination.
They deliver intervention and prevention based projects to challenge gender inequality in migrant and refugee communities and racism in the wider community.
Shakti Youth has outreach programmes in high schools, universities and the community to help build more awareness about forced / underage marriage, honour-based violence, all forms discrimination and intergenerational bullying and cycles of abuse, and to empower youth as agents of social change.
Contact
If you or someone you know is experiencing domestic violence, you can phone the Shakti Crisisline 24/7 on 0800 SHAKTI (742 584).
If you think you might be experiencing domestic violence, but are unsure, feel free to reach out to Shakti.
If your life is in immediate danger please call 111.
Support them by