Man up – But at what cost?
An exploration of masculine norms and sexual violence in Aotearoa from the perspective of a young survivor.
Trigger warning:
Content in this article may be triggering and/or distressing for some readers. This article speaks to the topics of sexual violence, mental health and more.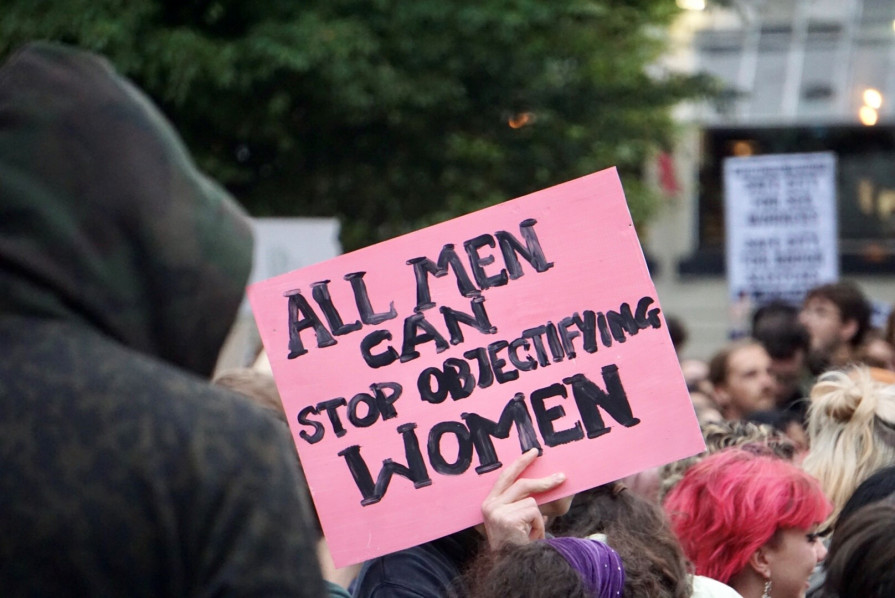 An exploration of masculine norms and sexual violence
This article is an opinion piece from a young survivor in Aotearoa.
In the Hear Me See Me podcast we meet Jaime. Jaime was sexually exploited by several of her male classmates, who took intimate photos of her without her consent and shared them online.
When I joined the Hear Me See Me team and started to work on Jaime's podcast, it was really triggering as there were many parallels to my own personal experience. So at first, I opted to work on other things. Like Jaime, I knew my abuser well, he'd been my high school teacher, and someone that I'd trusted implicitly. Heck, he'd even made an appearance at my 21st birthday party - present in hand - telling me how proud he was of me.
Jamie's podcast made it all come rushing back - meetings with the detectives, having to identify my then 16-year-old naked body on videos, meetings with Community Law and social workers at HELP Wellington, (an organisation that supports victims of sexual crime.) I'd had panic attacks when I saw men in public that looked like him.
But then I had a change of heart. I asked myself how promoting Jamie's story could help others. If Jaime's podcast is shared and we change the expectations that society holds for men and boys, we all win. The man who abused me was living down to the social expectations he had been raised with. If he had grown up with different attitudes about what it meant to be a man, if he had been freed from the shackles of gendered behaviour, if he had always been held accountable by his peers for his harmful actions, then his story might have played out differently – and mine might have too.
Neither Jaime's story or my own are isolated cases. According to HELP Auckland, an organisation that supports survivors of sexual assault, approximately 1 in 5 New Zealand women have experienced a serious sexual assault.
In this article I will explore the pressures our society places on boys to conform to harmful masculine norms, and how this directly affects their behaviour within their relationships with women, attitudes towards sex, and their own mental health.
Globally, 1 in 3 women are physically or sexually assaulted in their lifetimes(external link), most often by an intimate partner. This number is even higher for transgender women. In a US transgender survey, 47% of respondents had been sexually assaulted at some point in their lives.
I believe if men were not forced to conform to harmful masculine norms, gender-based violence would decrease.
Take it like a man
Andrew's quote underlines how men are told who they can and cannot be.
"When I was playing rugby, I was in the ruck and someone kicked me in the groin, I began to cry because it really hurt. One of the members on my team pulled me off the field by my jumper and yelled at me "if we lose this game, it is because you cried. Don't cry and make it look like you are weak in front of everyone, because otherwise we all look like sh*t." And then pushed my head into the grass and ran back on to continue playing the game." – Andrew, 28.
A 'masculine norm' is a term used in psychological research that can be described as the 'rules of masculinity' that society tends to follow.
Be tough. Be in control. Be a provider. Reject anything remotely feminine. And don't you dare show any kind of emotion.
Crying? A big no, no in society's rulebook of being a man.
These 'rules' are putting an immense amount of pressure on boys to be staunch with a capital S.
And man, (no pun intended) is it unhealthy. For everyone.
Dr Wisdom Powell, an American professor who is recognised for her work on the social causes of health inequities among boys and men, says that masculine norms can negatively affect the way men seek help. Dr Powell says, "when men adhere rigidly to the kinds of norms that encourage them to not share their emotions, to be relentlessly self-reliant without seeking the help or support of others, they can have poorer mental health outcomes…doing so cuts them off from the social networks and social supports that might help them get through a difficult time."
"He'll be right"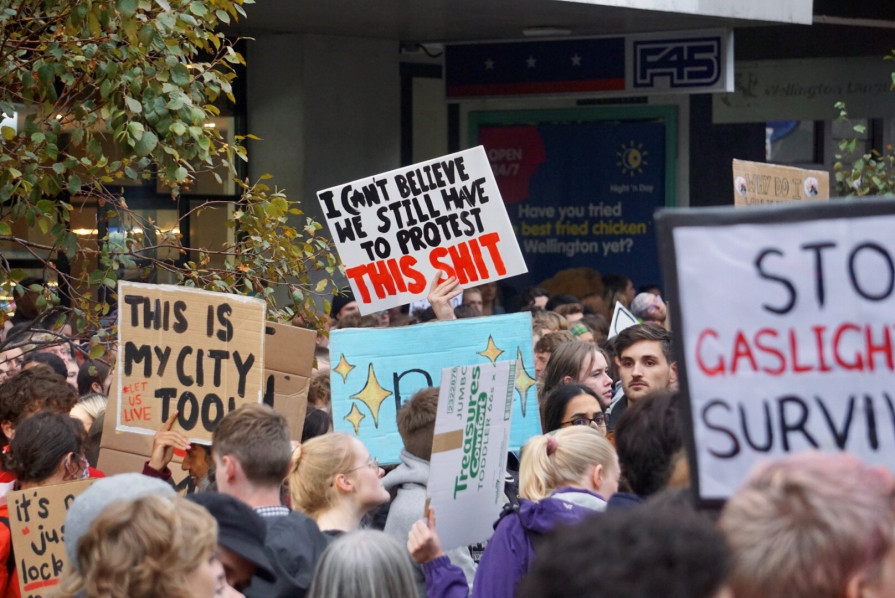 Dr Powell's assessment rings true in the mental health statistics of young New Zealand men. The suicide rate for young men is twice as high as it is in young women. The highest demographic being males between the ages of 16 and 24. (Ministry of Health).
In the podcast, "He'll Be Right"(external link), rugby coach John Daniell asked some of his students – just 16 or 17 years old - what they thought when they heard the saying "man up." These were some of their responses:
"Hard and has no feelings."
"Tough, staunch and fearless."
"Staunch, and not much humour."
With answers like these, it's pretty clear how young men perceive maleness, and masculinity. And I see it too, not just in these answers, but in my everyday life – my brother, my father, my partner – I see them trying to navigate the immense pressures of masculine norms every day.
Let me be clear for a second, this is not me discounting the shit that women need to put up with - pay parity, pink tax, our own reproductive rights being called in to question, carrying domestic workloads, not to mention family and sexual violence. But I can cry in front of my boss at work and not be ridiculed. I can talk about my mental health and share an emotional closeness with several people, because for 'girls', that's considered 'normal.' Can I say the same for the boys or men in my life? Honestly, no, I can't.
Masculine norms instil in men that they shouldn't talk about their feelings as other men could view that as feminine, or weak. This message can be devastating for both young men and women.
"Take is like a man"
Masculine norms(external link), like the pressure to conform to expectations of dominance and aggression, and the belief that men are superior to women and should have power over them, can heighten the potential for boys to engage in general acts of violence. This includes sexual violence.
But the journey starts long before that. It may start with him trying to fit in with his mates, who in turn pressure one another to conform to this image of being manly.
University of Otago associate professor Dr Melanie Beres, specialises in sexual violence prevention and consent. She spoke to Stuff in December, 2020(external link) about how Tinder bios objectifying women appeared to come from men trying to impress other men, to gain more respect in their friendship circle. "Their bios say very little about their understanding of sexual consent. They say more about their attitudes towards women and present a sense of entitlement and lack of respect for potential female partners," Beres said.
From boys to men
"My little Sebastian at 5 picked his first school bag with so much pride. He got told by other 5-year-olds that he couldn't have that bag because it was purple/pink and that was a girl's colour." – Wendy, 34
Karen BK Chan is a sex and emotional literacy educator who speaks about how we can teach boys resiliency in the face of sexual rejection. She says, "How might we empathise with a young guy who is balancing masculinity pressures and the desire to show and receive love? How can we help him experience bearable rejection instead of unbearable failure?"
Research suggests intermediate school (Years 7 and 8) could be a great time to teach boys about gender in a healthy way. Normally, we begin teaching this in high school when their conceptions of masculinity have already been formed. If we start younger and actively teach healthier ideas about gender this could help boys as they move into high school and become more sexually active.
The American Psychological Association states, "boys learn to be men from the men in their lives, from their own experiences navigating our social norms, and from the larger social and cultural context."
What can you do to help?
Supporting healthy views of masculinity can help keep all young New Zealanders safer. Here are a few ways that you can become an advocate, and help protect others from sexual violence:
Educate yourself. The #me-too(external link) and White Ribbon website(external link)'s(external link) have some great resources, with toolkits teaching about healthy masculinity
Support and believe survivors – you can support a survivor that shares their experience with you. Learn how to support them here: Support A Survivo(external link)r
Call out sexist, misogynistic, and inappropriate behaviour and commentary. It can be difficult and uncomfortable, but it's an important way to shift harmful views which can lead to harmful behaviour
Think about how you are role-modelling what it means to be a man in your life to the younger men and boys around you
Teach your children about consent. Check out our 'Helpful Stuff' for some articles to guide you.
I'd like to extend a special thank you to Dr Natalie Thorburn for her contribution to this piece.
Support services available:
HELP Auckland - call 0800 623 1700.
211 Helpline (0800 211 211)
Find your Local Women's Refuge by calling 0800 743 843 (0800 REFUGE)
Victim Support – call 0800 842 846.
Victim Information Line/Victim Centre – call 0800 650 654 or email victimscentre@justice.govt.nz.
Shine domestic abuse services – free call 0508 744 633 (9am to 11pm)
Family violence information line – call 0800 456 450
Tu Wahine Trust – call 09 838 8700
Shakti New Zealand – call 0800 742 584
Safe to Talk – sexual harm helpline. Call 0800 044 334, text 4334 or email support@safetotalk.nz.
Rape Crisis Centres – call 0800 88 3300
Male Survivors Aotearoa New Zealand – call 0800 044 344
ACC Sensitive Claims Unit – call 0800 735 566
Hey Bro helpline – call 0800 HeyBro (0800 439 276)
Korowai Tumanoko – text or call 022 474 7044
Need to Talk? 1737 – free call or text
Youthline – call 0800 376 633, free text 234 or email talk@youthline.co.nz.
Kidsline – call 0800 54 37 54 (0800 kidsline) for young people up to 18 years of age (24-hour service).
Skylight– call 0800 299 100